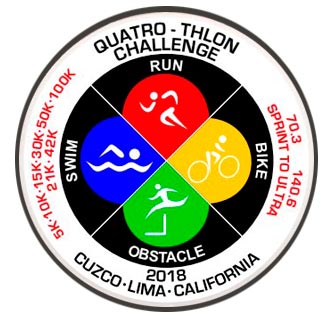 Quatro-thlon Challenge Race Series
Extreme Challenge Ultra Peru 210K & 105K

This event features a full marathon and a half marathon per day during 5 consecutive days at 5 different locations!
5 Full Marathon distances (210K)
5 Half Marathon distances (105K)
Individual Races for both Half and Full Marathons
Day one! Machu Picchu 7900 feet elevation
Day two! Cusco 11,000 feet elevation
Day three! Lima City Beaches Sea level
Day four! High Jungle 5905 feet elevation
Day five! High Desert 1325 feet elevation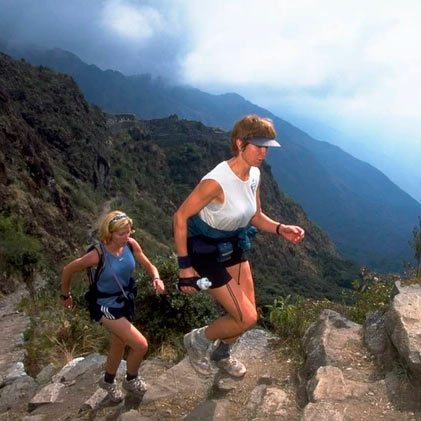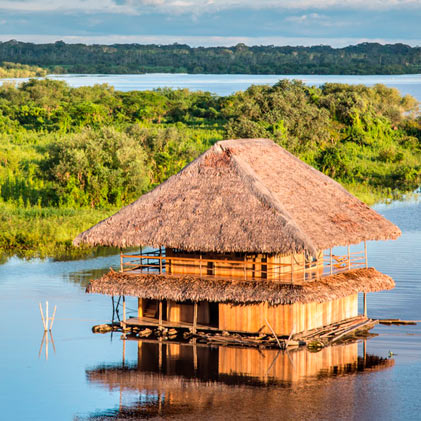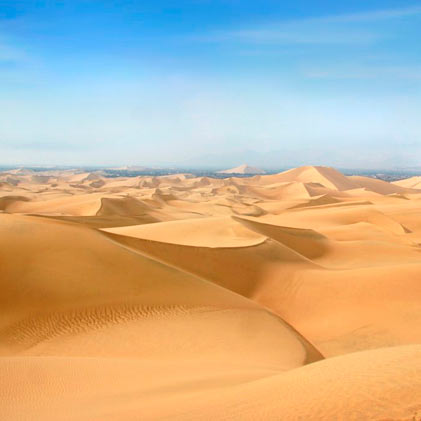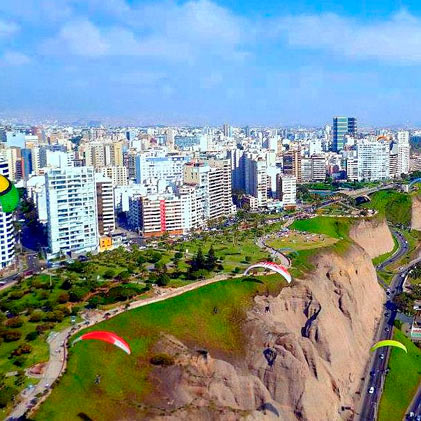 Distances:
Full Marathon distances: 210k, 168k, 126k, 84k & 42K
Half Marathon distances: 105k, 84k, 63k, 42k & 21k
Time limit: (Marathon 8:30 hours) (Half Marathon 4:00 hours)
Type of Race:
Adventure Race – Semi Assisted
Elevation:
Cusco: 7,900 feet elevation
Machu Picchu 11,000 feet elevation
Oxapampa (High Jungle): 5,905 feet elevation
Huacachina (Desert) 1325 feet elevation
Lima (Larcomar) Sea level
Terrain:
Mountain trails, Stairs, Jungle trails, Sand trails and Street.
DESCRIPTION OF ADVENTURE RACE EVENTS
This is a very unique small group Adventure Race event where participants will participate in a "HIGH ALTITUDE ENDURANCE" race on 5 different locations during 5 days on terrains located about 7,900 feet to 11,000 feet elevation and about sea level at the jungle race, desert race and in Lima. This event is not a beginner's race event. You need to be able to run, walk and hike in high altitude, on trails, streets, stairs. You need to bring your own camelback and sufficient nutrients and electrolytes. Pacers will carry only emergency water and emergency snacks. It is a group endurance high altitude adventure event and we will try to keep two groups, one at a faster pace and the other one at a medium pace. We may take breaks every 10 kilometers to regroup and recover. Route will be marked with chalk on the floor or ribbons on the plants, trees or bushes.
Transportation on public or private vehicles for participants from Airports to Motels and Hotels
If participant follows with the GROUP SCHEDULE then we will provide the GROUP transportation from Airports to Hostels or Hotels following the GROUP SCHEDULE.
If you have your own schedule then you will provide your own transportation from airports to your motels or hotels. The idea is to have all participants in the same hostel or motels and transport all participants all together following the group schedule.
AIRFARE & BUS TRANSPORTATION COSTS
Each participant is responsible for their own airfare cost unless it is indicated at race option package.
a) Airfare from any country or state to LIMA. (Roundtrip)
b) Airfare from Lima to Cusco (Roundtrip)
c) Bus Transportation from Lima to Jungle/Mountain Oxapampa (Roundtrip)
d)Bus Transportation from Lima to Desert Huacachina (Roundtrip)
Additional Information about Transportation
I use justfly.com for great deals on international flights. You can use Lan Airlines or other airlines to search for airfare deals.
I will get the BEST DEALS on group transportations in Peru by bus. These transportation costs are additional expenses of each participant.
One day tour package to Machu Picchu $275 & $265
This one day tour to Machu Picchu includes bus transportation, train transportation and fee entrance to Machu Picchu. $275 (Tourist) & $265 (Peruvian)
Packet Pick up
Plaza de Armas de Cusco
July 31, 2019
1pm to 4pm
Race start times
Thursday August 1, 2019 at 7am 42K or21K Machu Picchu & other trails -7,900 Feet Elevation
Friday August 2, 2019 at 7am 42K or 21K Cusco - 11,000 Feet + Elevation
Saturday August 3, 2019 at 7am 42K or 21K Lima City Beaches (Larcomar) - 500 feet or less / Sea level
Sunday August 4, 2019 at 7am 42K or 21K Jungle Peru (Oxapampa) - 500 Feet or Less / Sea Level (Humidity)
Monday August 5, 2019 at 7am 42K or 21K Desert Peru (Huacachina) - 500 feet or less / Sea level (Dry weather)
All entry fees are non refundable but are transferable for next year event.
Race Director
Jesus Rodriquez
quatrothlonchallenge@gmail.com

Tell Your Friends!
Comments will appear on your friends' news feed.