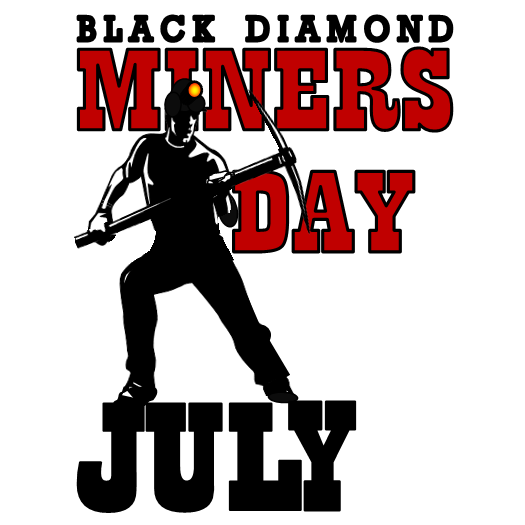 Black Diamond's 8th Annual Coal Miners Day 5K!
Saturday, July 13, 2019 9:00 a.m.




This ninth annual event starts with a blast from the past: The historical coal mine disaster siren.
There is an attended water station on the way out and back.
Registration is in front of the historic gymnasium across from the Black Diamond Police Station.
Participants and guests will be directed down to Railroad Avenue for the Awards Ceremony after the race.
The Miners Day Celebration will be taking place on Railroad Avenue until 4:00 PM, and will be closed to vehicle traffic.

There is food and fun for everyone!

COURSE INFORMATION
The race begins in front of the gymnasium across the street from the Black Diamond Police Station.

RACE INFORMATION
*Proceeds from this race will help fund the Enumclaw High School Cross Country Team.
*Parking for participants and volunteers will be available near the gymnasium, and will be directed by volunteers. No parking will be allowed in front of the city shop doors.
*Volunteers will be placed throughout the course.
*There will be water available at the start/finish area and on the course.
*There will be restrooms available in the gym by the start/finish area.
*The awards and random prize drawings will be held on Railroad Avenue in the area of the festivities at about 10:30am.
*Sponsors will be recognized at the award ceremony.
*Participants and their families and friends are encouraged to join in on the festivities after the race for food and fun.

COST
$20 Online Registration (includes t-shirt)
$25 Day of Race
T-shirts not guaranteed if registering after Friday, June 28th

Tell Your Friends!
Comments will appear on your friends' news feed.