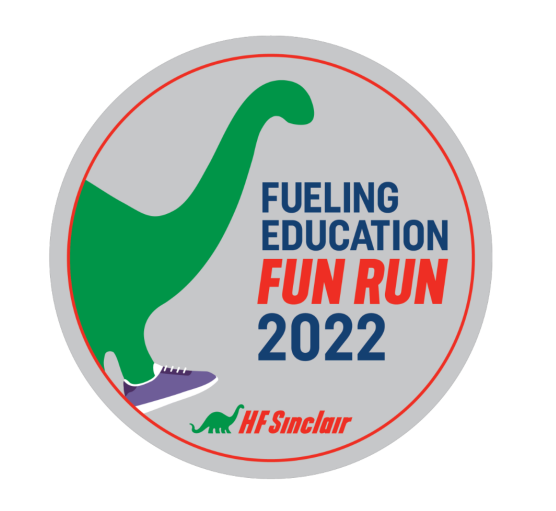 8th Annual - Fueling Education Fun Run & Walk
September 18, 2022 @ 8:30am-12pm
Virtual Option: September 1st – 18th
We'd love to see your race day pictures! Email them to asf4kids@gmail.com or share them on social media with the privacy set to public and use the hashtag #DINOFunRun2022 to join in on the fun!

www.asfkids.org/funrun
WELCOME:
Welcome to the 8th annual Fueling Education Fun Run and Walk sponsored by HF Sinclair and benefiting Anacortes students through the Anacortes School Foundation.
WHY YOUR SUPPORT MATTERS
100% percent of your entry fee & donations will go to the Anacortes Schools Foundation. The Foundation is designated as a 501 (c) 3 non-profit organization and your donations are deductible to the legal extent of the law.

The Foundation provides funds above and beyond our school district's normal operating budget to fund enrichment programs in Anacortes schools as well as scholarships for Anacortes High School graduates.

These grants and scholarships allow students the opportunity to achieve unlimited potential.
WHAT IS IN IT FOR ME?
With hundreds of race choices – why this one?
You support Anacortes Schools Foundation and their mission to empower all Anacortes students through scholarships and enriched learning opportunities 100%!

You can win cool raffle prizes

You get a T-Shirt, if desired! You can't get a better deal on a shirt, anywhere. AND a finisher medal. WOW

The festivities return! Bouncy House, DJ, Face Painters, Photo Booth, Coffee, Candy, and Ice Cream are all planned at our amazing event!

You can influence which school wins HF Sinclair's Health Grant of $5000

The satisfaction of exercise is the gift that keeps on giving!
Timing / Logistics:
Race Day – September 18, 2021
8:30 am - Day of Race Registration and Race Check-In Opens
9:30 am – Kids Race (1/3 mile out and back)
10:00 am – Fun Run (2.3 miles)
11:00 am – Awards Ceremony
COURSE:
We have changed the course this year to keep us fully within the park and because it is new, it is guaranteed to be your PR at the distance!

Both the Kids Race and the Fun Run will take place in beautiful Washington Park

Address: 6300 Sunset Ave, Anacortes, WA 98221

The course will be clearly marked with plenty of volunteers to ensure you only run the desired distance
Fun Run (2.3 miles) & Walk Course: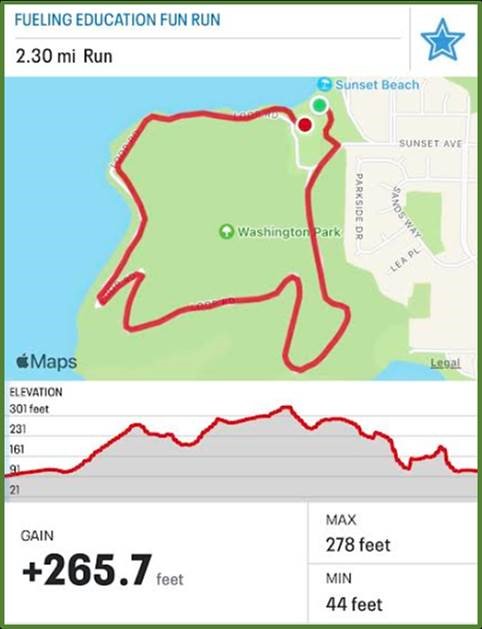 Kids Run Course (1/3 mile):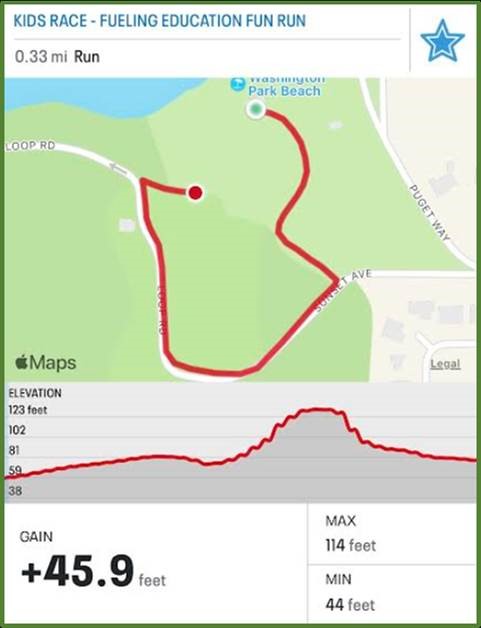 The route will be completely blocked for safety

Your kids will always be within eyesight!

REGISTRATION:
Registration Fee - Fun Run: $10 per person
Registration Fee - Kids Race: $5 per person
Remember it all gets donated and you receive a shirt and medal so what a sweet deal!
Note that the kid's race is split into 4 age groups
6 and Under
7-8 years old
9-10 years old
11-12 years old
PRIZES:
Awards will be given to 1st, 2nd, and 3rd Place – Male & Female in the Fun Run Race

An Award will be given to the fastest Teacher in Anacortes School District

An Award will be given to the fastest HF Sinclair Anacortes Refinery employee

Trophies will be given to the fastest child in each age category for the kids race

Everyone will receive a finisher medal

There will be raffle prizes randomly given out Day of Race
T Shirts Logistics:
Look at this amazing T-Shirt – it is awesome!

To guarantee you receive a T-Shirt of your size, you must sign up August 15th.

We order extra shirts, but for us to have them ready for race day, we must guess – so get in early! We will do our best accommodate everyone on a first come, first serve basis. Help me – Help you!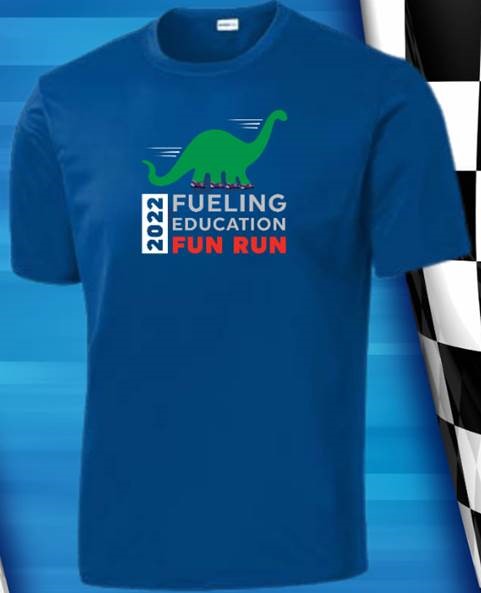 2022 Virtual Option:
You are invited to complete 2.3 miles anywhere of your choosing

As with the in-person race, if you want a T-shirt guaranteed in your size, you must sign up by August 15.

You can sign up and complete your miles at any time before September 18th

You don't need to submit a time or proof, we trust you!

There will be one key difference regarding T-Shirt Logistics Options on Sign Up

Upon registration, you will be given three choices

No T-Shirt Requested – Great Karma for those who feel sorry for folks trying to manage virtual t-shirt delivery!

T-Shirt (Local) – I will arrange for pick up with the Anacortes Schools Foundation. (You will be notified by email with more details.)

T-Shirt (mail) – Mail my t-shirt to my mailing address. It is good karma to donate extra on sign up to cover the postage and logistics.

Click here for men's sizing and click here for women's sizing. Shirts are subject to availability. We encourage folks to sign up early in order to guarantee your shirt/size. Although we order enough for the anticipated race size and shirt size distribution using geeky statistical methods, it is on a first come, first served basis until we run out!
Anacortes School District Grant Competition:
Who is eligible:
Anacortes School District students, teachers, or administrative staff.
To participate:
When registering, please select which school in the Anacortes School District you work at or attend.
Winning School:
The school with the highest percentage of their student body that participates in this virtual race earns this grant, from HF Sinclair of $5000 to benefit that school!
Contacts:
James Steller - james.steller@hfsinclair.com
Questions about race sponsorship? Contact Marta McClintock via phone 360-488-2343 or email marta@asfkids.org.
COVID19 Safety Protocol:
As organizers – we are determined to have a safe and healthy event. We will follow the policies directed by the state, the department of health, and any county or school/company specific policies required.
Adverse Weather Policy:
For virtual racers, I am just going to leave this here and acknowledge that at least I don't personally have to worry about making this call on the day of race! If you choose a yucky day to exercise, that is your prerogative.

For the official event day, the Race Director reserves the right to cancel, delay or reschedule the race based on the weather conditions. Although rain and wind may be normal for the Northwest, conditions such as high wind warnings or lightning may necessitate changes for the sake of our runner and volunteer safety. In the event of a change, unfortunately no refunds will be given.