MM Hoodies (Dark Grey)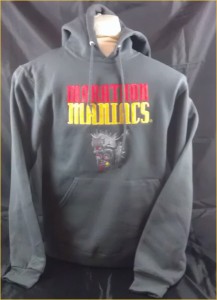 $
47.95
Product Description
This is a unisex hoodie with high-quality embroidery of the Marathon Maniac logo.
Compared to the old style this has a red and yellow logo and the Maniac and cat are in a light grey.
Measurements (width is measured across, right under the arms):
S width 20" arm length 22.5"
M width 21" arm length 23"
L width 23" arm length 23"
XL width 25" arm length 23"
XXL width 26" arm length 24"