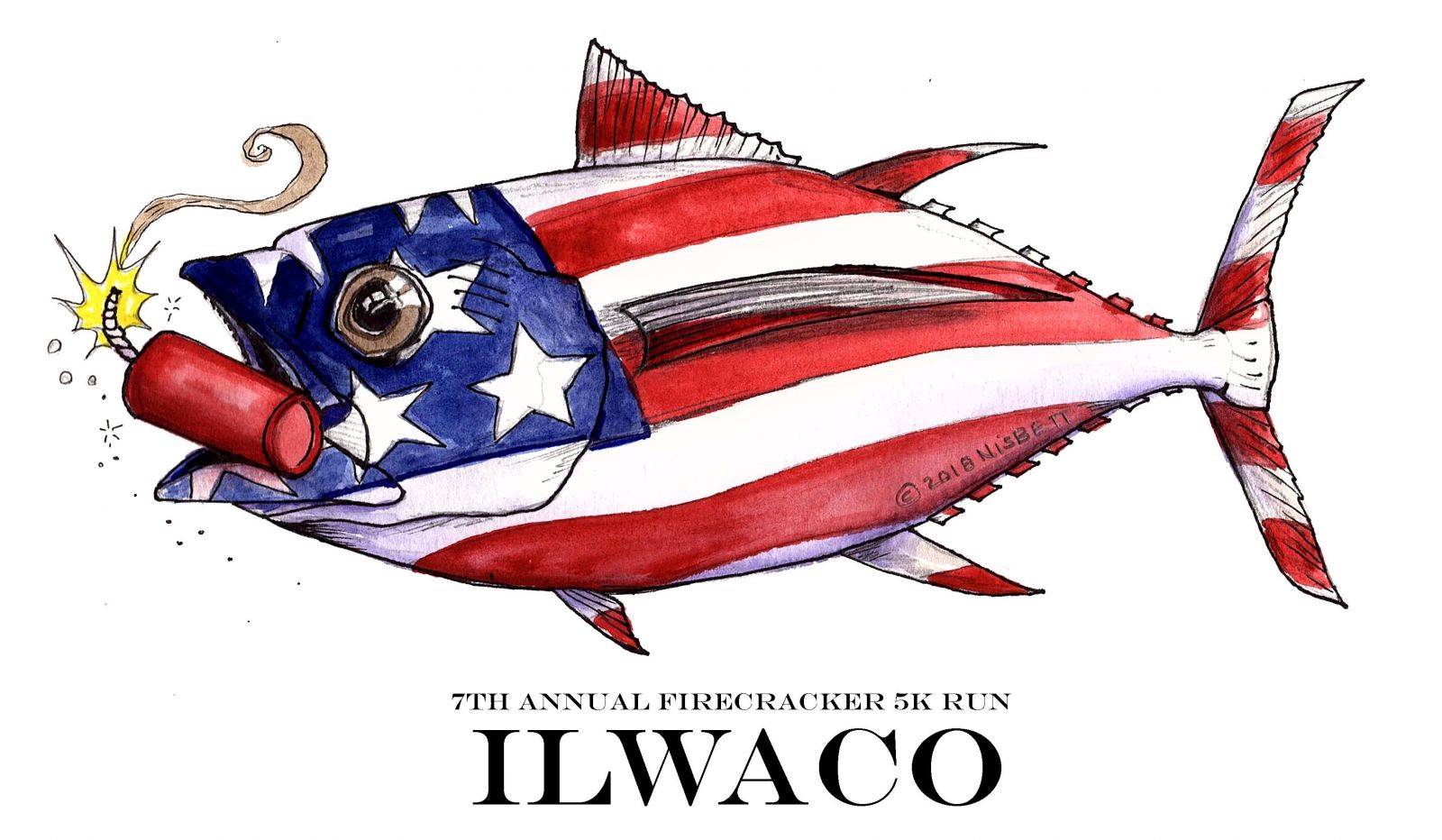 Firecracker 5k Walk/Run
July 2nd, 2022 - 9am
Ilwaco, WA

We are excited to bring back the Firecracker 5K for it's 10th season! Come join us on Saturday, July 2nd at 9am at the Port of Ilwaco. Proceeds go to help support the Ilwaco Fireworks display and other Ilwaco Events. There will be water provided at the turn-around and the finish line. See you there!
Location: East end of Port of Ilwaco on Outer Harbor Way, Ilwaco, WA. Route goes north to Lake Street, then west to Main St, and up Discovery Trail! Return route will go through the Port of Ilwaco. http://goo.gl/maps/ontl
$35 includes an event shirt
Sizes guaranteed if pre-registered prior to June 26th

There will be race day registration and packet pick up at the Port of Ilwaco starting at 7:30 AM.
This race is dog friendly! In fact there is a trophy for coolest 4-legged friend. We also award "Most Patriotic" participant along with first, second and third for Men, Women and Youth 14 and under.
Everyone 14 and under can participate for free. They will not receive a free T Shirt. T Shirts are optional for purchase. Please still register your child with the register free button.