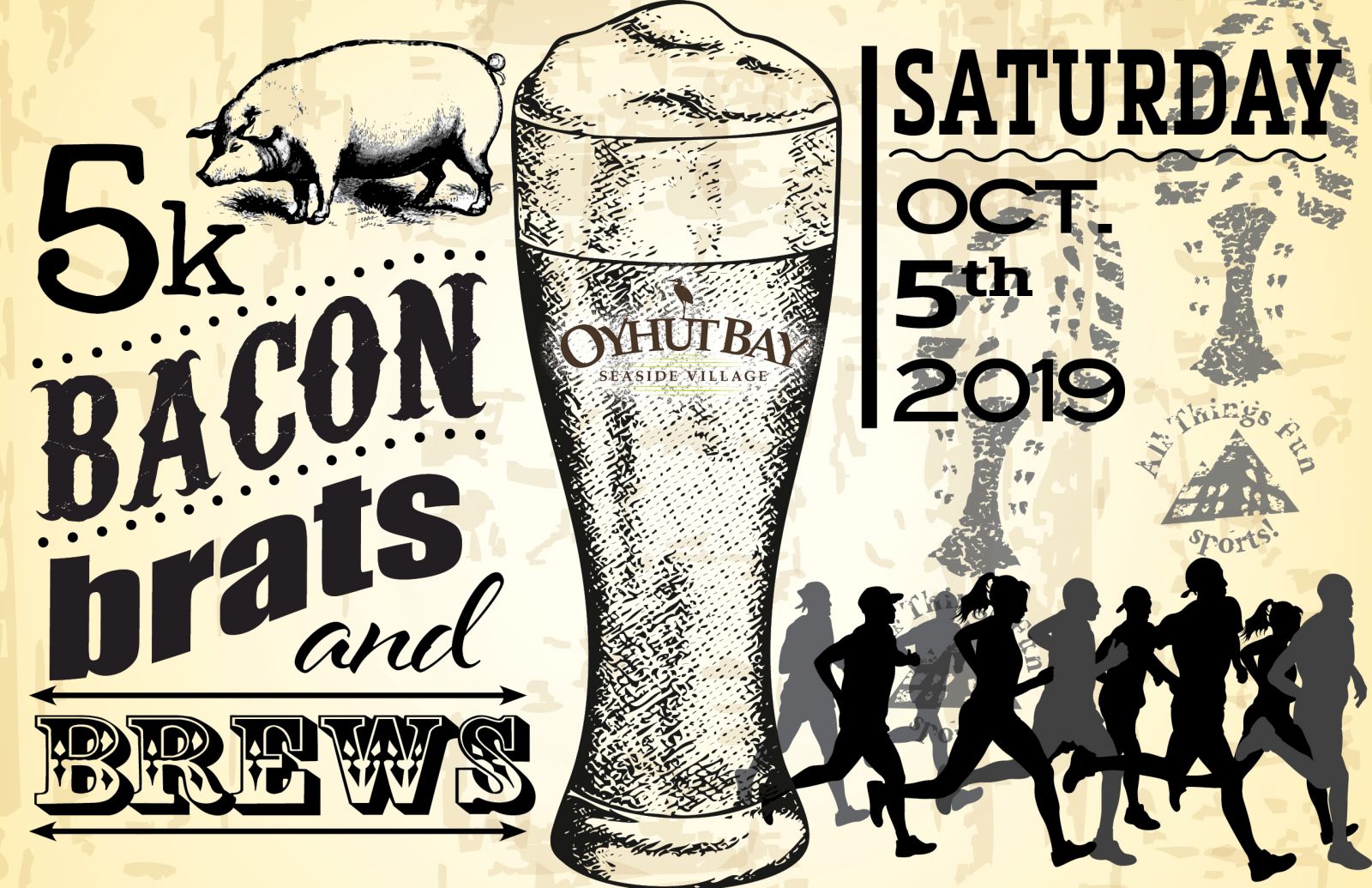 Bacon, Brats and Brew 5K
Saturday September 19, 2020
Ocean City, WA

Because of Covid restriction and the number of people who are coming to Ocean Shores for the safety of our registrants, we are moving Bacon, Brats and Brews to Ocean City (just 2 miles north of Ocean Shores). We will start and finish on the beach and run through a small residential community. Afterwards join us at the Iconic Green Lantern Pub for Brews, Brats and great conversations. This is the last official weekend of summer and official kick off of Octoberfest. Come out for this great event!
Date:
Saturday September 19, 2020
Time:
10:00 AM
Location:
Ocean City, WA
Distance:
5K (according to google maps)
Registration Cost:
$40 May 9th thru July 9th
$44 July 10th thru August 10th
$50 August 11th thru September 11th
$60 September 12th thru Day of Race
Registering before August 15 guarantees you a shirt and medallion
Packet Pickup:
Friday, September 18th from 6-8PM at The Green Lantern Pub, 3119 State Route 109, Compalis Beach
Refund Policy: A 100% refund is available within 72 hours of registration. After that, a 75% refund is available for 60 days after registration. More than 60 days after the date of registration no refunds will be provided. Transfers and deferrals are strictly at the race director's discretion. There are no refunds on early bird pricing and no refunds 30 or less days before the event. ABSOLUTELY NO SELLING OR TRANSFERRING REGISTRATIONS!
COVID19 Protocol: I agree to following conditions in regards to the All Things Fun Sports! COVID19 protocol. I will not attend an All Things Fun Sports! event if I have any of the following: For the safety of all involved. If I experience any of the following symptoms 7 days prior to the event. Fever, cough and/or running nose, sore throat or have been exposed to anyone who have shown any of these symptoms. I will not attend and I will contact All Things Fun Sports! and ask to do the event virtual or transferred to another event with equal dollar value. I also understand that there will be no refunds. In the interest of public safety, your registration may be used for COVID-19 contact tracing as necessary.
Sponsors