Men's Red Double Agent Sublimated Singlet (Close Out Sale)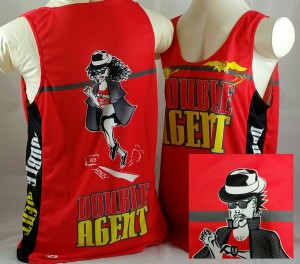 $
24.95
Product Description
Sublimated singlet with logo on front and the Men's Double Agent on the back.
Please note that, the image shown is of a women's singlet. The mens Double Agent is shown on the bottom right corner.
Measurements:
X- Small- Chest 33-35", Waist 28-30"
Small- Chest 35-37", Waist 30-32"
Medium- Chest 37-39", Waist 32-34"
Large- Chest 39-41", Waist 34-36"
X-Large- Chest 41-43", Waist 36-38"
XX-Large- Chest 43-45", Waist 38-40"
XXXL-Large- Chest 45-47", Waist 40-42"