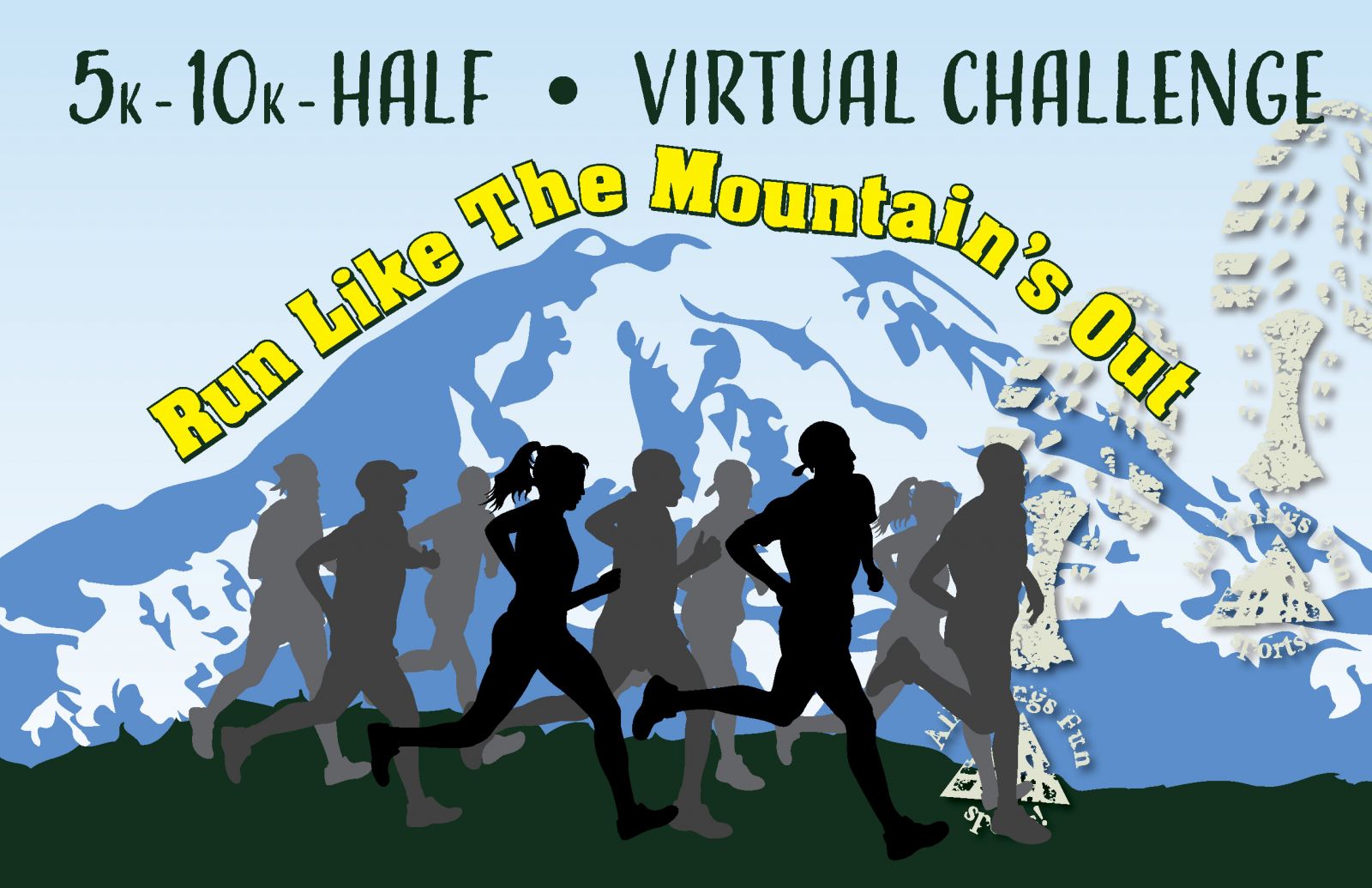 Run Like the Mountain's Out 2 Day Challenge
5/10K & Half Marathon (Half Marathon Sunday Only)
Join us as we celebrate an expression the only few truly understand. "Run Like the Mountains Out" 2 Day Challenge is the 2nd in our 4 Trail Series with each registrant receiving a slate drink coaster.
You have an option for signing up in a single event or challenging yourself and doing 2 days.
On Saturday May 22nd and Sunday May 23rd. 2 Locations
Each challenge adds another medal!
Complete all 3 Challenge receive a Challenge Complete shirt and additional medal.
You must register for multiple events in the same registration--you cannot split them into individual registrations.
5 &10K Challenge will be Saturday on the Puyallup Loop Trail
10k & Half Marathon will be Sunday Location TBD.
This event is age 15+ only. Please, no dogs at the event.


Cost:
5K Only: $45
10K Only: $55
Half Marathon Only: $75 (includes 1/4 zip long sleeve)
5K & 10K: $90
10K & 10K: $95
10K & Half: $125
5K & Half: $120
5K/10K & Half Marathon: $160 (includes additional challenge triblend short sleeve)
Shirt choices (Add $4 for 2XL and 3XL sizing.):
Short Sleeve Triblend
Lady Tank and Unisex Tank
Please note that these shirts run small! Shirts and medals guaranteed with registrations before 5/10/2021.
Challenge hats and visors are $22.
Medals are $7.
Packet mailing is $20. Packet delivery (within a limited range) is $30.
$5 Discounts:
First Responders
Military
NWFitCO Membership
ATFS Run Club Membership
Please, only one discount type per person.
Refund Policy: A 100% refund is available within 72 hours of registration. After that, a 75% refund is available for 60 days after registration. More than 60 days after the date of registration no refunds will be provided. Transfers and deferrals are strictly at the race director's discretion. There are no refunds on early bird pricing and no refunds 30 or less days before the event. ABSOLUTELY NO SELLING OR TRANSFERRING REGISTRATIONS!
In the interest of public safety, your registration may be used for COVID-19 contact tracing as necessary.
Thank you to our amazing Sponsors!