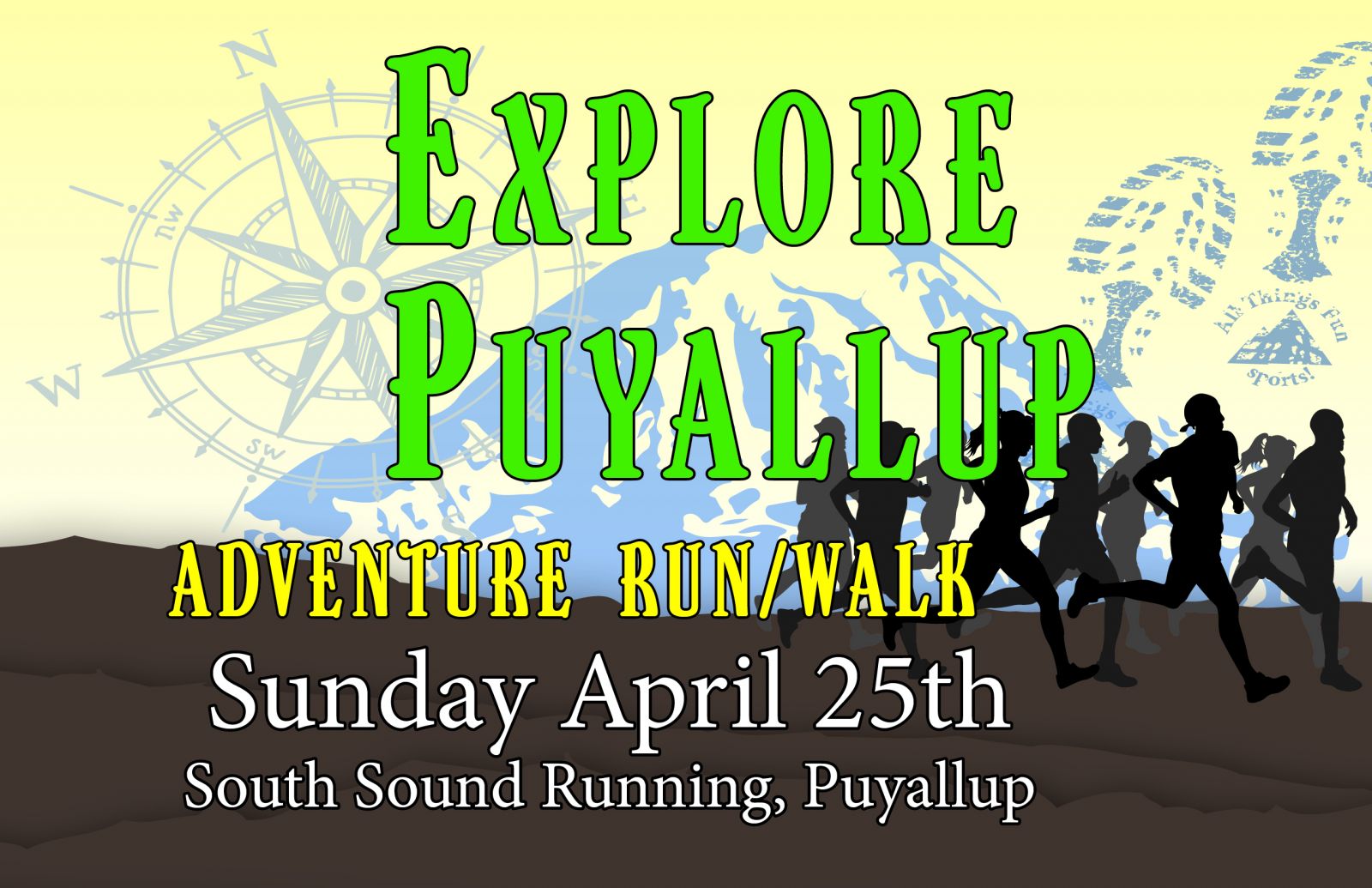 Explore Puyallup Adventure Run
Sunday, April 25th, 10 AM
South Sound Running, Puyallup, WA
Cost: Free - single or team of up to 6


Meet us for this fun adventure run/walk and explore the uniqueness and beauty of Puyallup. Collect stamps along the way at our designated spots and turn your passport in to be entered into a drawing for amazing prizes (Trust me these prizes are great).
We are partnering with the Graham Kapowsin High School Food Pantry for this event and we ask that you please donate household cleaning supplies and laundry detergent.
Rules:
2 divisions, single and team -- you must register as a team i.e. all at once
No Dogs
No Strollers
No Kids under 12 years of age
No Scooters, Bikes or RollerBlades
You must have all locations stamped to be entered in the drawing.
2 hour time limit from your corral start time
All Things Fun Sports! Hoodie (in Navy & Yellow)
SM - XL $25
2XL - 3XL $29
Short Sleeve Explore Puyallup Shirt
SM - XL $15
2XL & 3XL $19